Juteborg is sailing! First boat by Juteborg – our small sailing boat – the JutOptimist!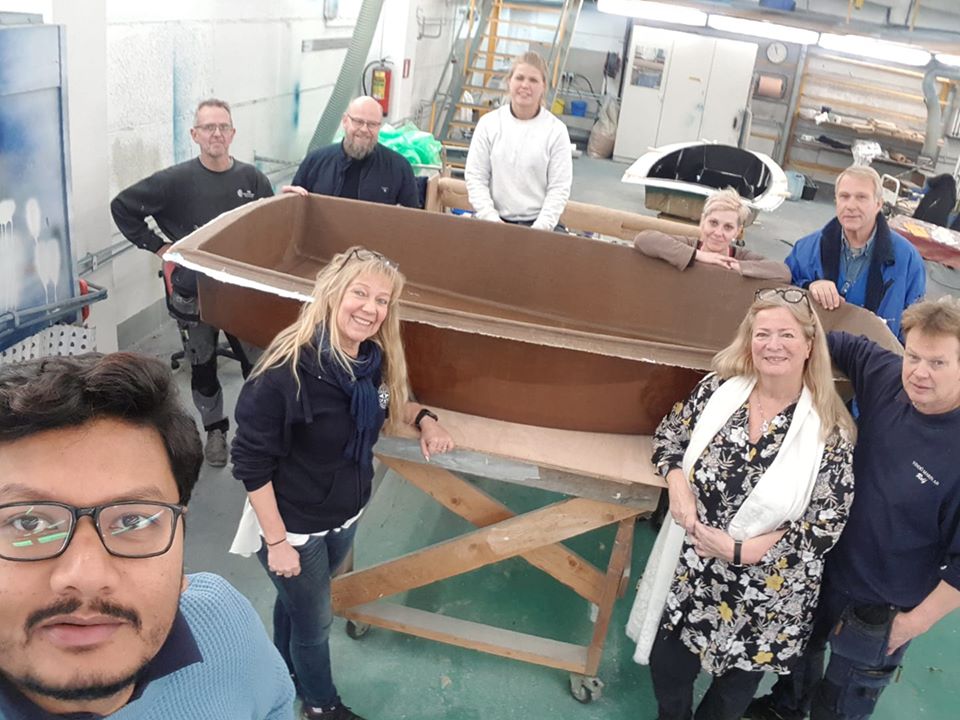 Juteborg has put together Team Jute-eboat, a cross over between expertise from automotive at Ljungby Komposit and boat builders at Vindö Marin.
After the great success with the JuteBee (a pure electric three wheeler from Clean Motion), we are now on our way to build a boat with the same technology, we replace the glass fibre with the much more sustainable #JuteTech.
You will soon see the progress and the final results. So stay tuned! And stay healthy and well!
Thank you Razzaque Jute Industries Ltd and SSPA for your great support. This project is partly financed by vinnova and #lighterarena.