2013 Christina Östergren founder and CEO of innovative architect company – Archidea AB – was looking for the most sustainable material in the world. She needed it for eCon – units, a concept of small, transportable, affordable housing modules and sustainability is the target. Always. She thought it was bamboo a while, but was not entirely satisfied. Increasing bamboo plantations are a threat to the rainforest. And it matures in 3 – 10 years. Taking away area for food production…
Jute came up as an option in the innovation platform IntersectionPoint – World Innovation Challenge – from a Bangladeshi friend of a friend. It took some weeks of research and she became "jutefied". A disease that is seriously contagious. And when Else-Marie Malmek founder and CEO of Malmeken AB, a future scenario and a sustainability-driven company of the automotive industry, was introduced, she also got seriously affected and saw the immense possibilities of Jute. They believe that jute is the most sustainable material in the world. Therefore we need to exchange other materials into jute. Every percentage of change is important. A material revolution is on its way…
Christina and Else-Marie – the two entrepreneurial women from Göteborg, working for the sustainable future, started Juteborg AB 2013. One month later Juteborg was on stage as one of the keynote speakers, when the prestigious prize Gothenburg Award for sustainable development, awarded their laureates.
Three months later an IntersectionPoint colleague recommended the book "Social Business" by Nobel Peace Prize Laureate 2006, Muhammad Yunus from Bangladesh, the home of the golden fiber jute. Three weeks later Juteborg had a lunch meeting with him. Bangladesh has 160 million people. One-third of them are involved in the jute industry. Most of them very poor. Yunus is the banker of the poor people and he saw what a difference Juteborg could make, so he gave his support. The social impact of sustainability is immense. Lifting jute to new dimensions in Automotive/Construction /Fashion/Packaging, finding the common intersections of synergies in new innovative design and new composites and blends – is the appealing challenge. The journey has begun…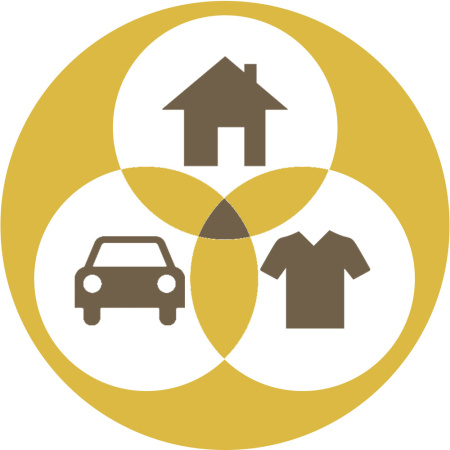 Juteborg AB was founded in Gothenburg Sweden 2013 by Christina Östergren, Else-Marie Malmek, who are working with innovation and development of products based on the natural fiber jute. The founders got together on jute, spring 2013 via IntersectionPoint – World Innovation Challenge where Christina is the co-founder. Juteborg AB is forwarded as one of the intersectional results of the platform.
Since 2013 Juteborg has been to Bangladesh twice a year. Every single trip more successful than the latter. Juteborg established important business contacts in the industry as well as in the political arena. The trip in April 2016 was outstanding since Juteborg´s appointed Jute Ambassador – one of the top ten rock bassist of the world – Magnus Rosén made the trip a musical tour, promoting the most sustainable material in the world by world class music. Jute Rocks! The four top news channels broadcasted Juteborg and Rosén prime time, showing the impact of how music and culture can be a change agent working for the sustainable future.

Juteborg aims to expand fast and aims to introduce as many jute-based innovations designed products and services as possible. Since the globe is facing several severe challenges now and ahead, we are in need of groundbreaking innovation fast and jute is part of the puzzle of sustainability.
Join The JuteEffect! The story has just begun…