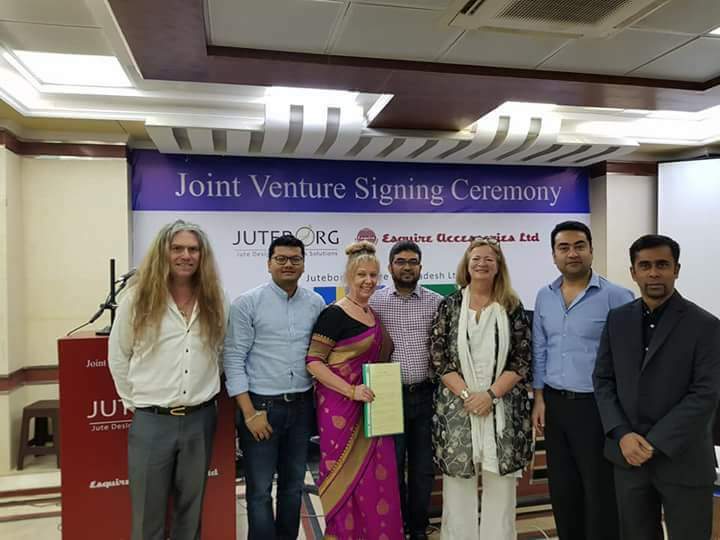 A great progress indeed for Jute, Juteborg, Bangladesh, Sweden and the world. A giant leap towards the greater cause of driving sustainability in the world.
---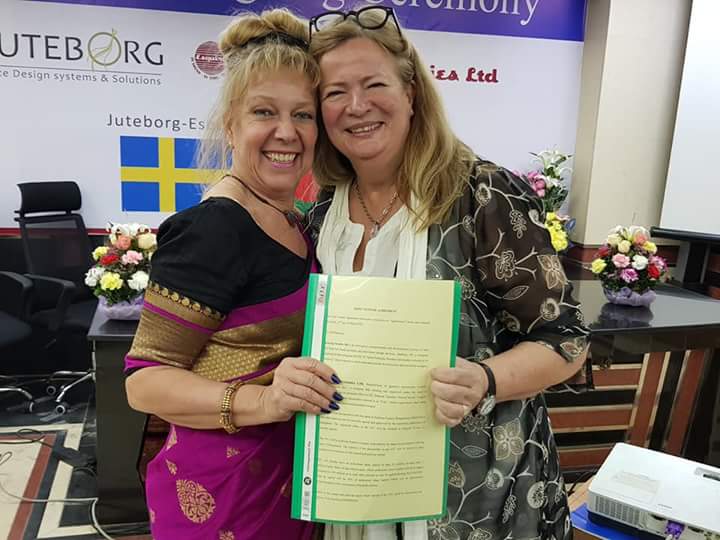 ---
In March 2018, Juteborg Sweden AB and Esquire Group, one of the largest group of companies in Bangladesh have together signed a joint venture agreement to create Juteborg – Esquire Bangladesh Ltd which aims to produce JutePP – Jute Fiber Reinforced Plastic Granule for plastic industries.
This raw material will reduce the plastic usage in plastic products making them more sustainable for the world.
A true potential to revive the Jute Industry in Bangladesh by adding high tech value to this versatile fiber. At the same time, a great opportunity to uplift the Jute fiber to the global scale making the sustainable products for different industries in the global market.
Juteborg's recent joint venture signing ceremony with Esquire Group has been highlighted in the leading newspapers in Bangladesh. The joint venture company Juteborg – Esquire Bangladesh Ltd will produce JutePP – jute fiber reinforced plastic granule which will reduce plastic usage in the plastic products. This first joint venture is a big milestone indeed! First ever intersectional commercialization effort of Jute based innovation by the Swedish company – Juteborg AB and the leading group of companies in Bangladesh, Esquire Group. Thanks to everyone who have been supporting us throughout the journey. Long way to go together towards building a sustainable world.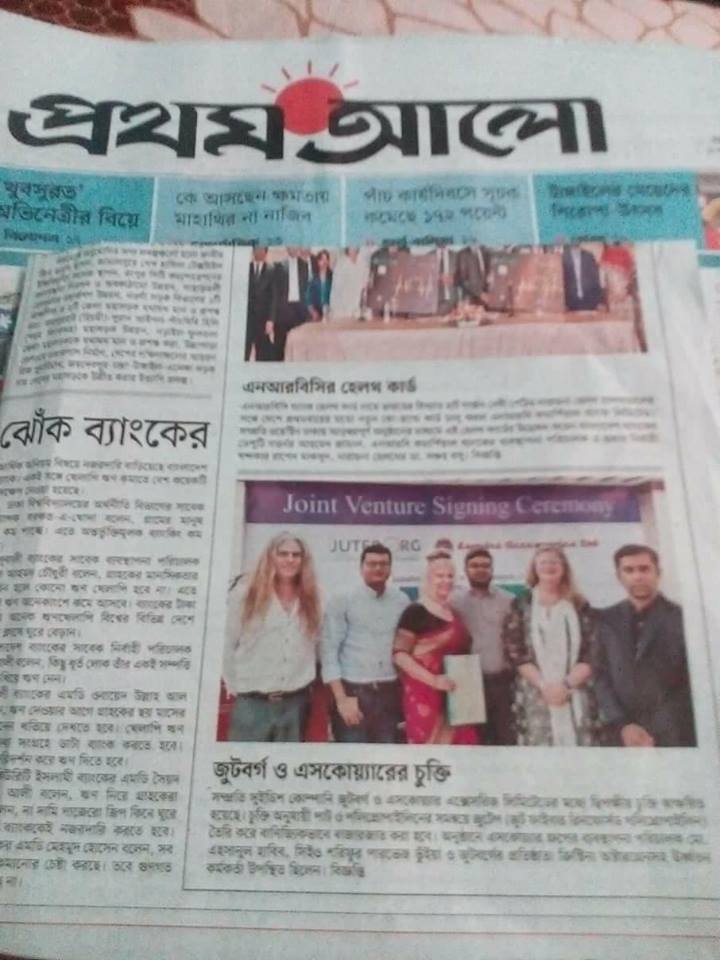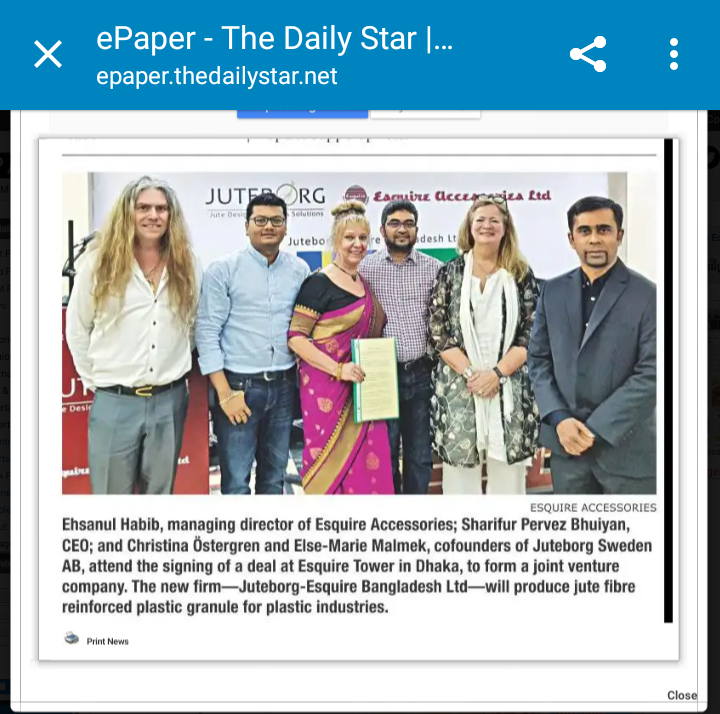 Here is one of the news links:  https://lnkd.in/fADqWFx